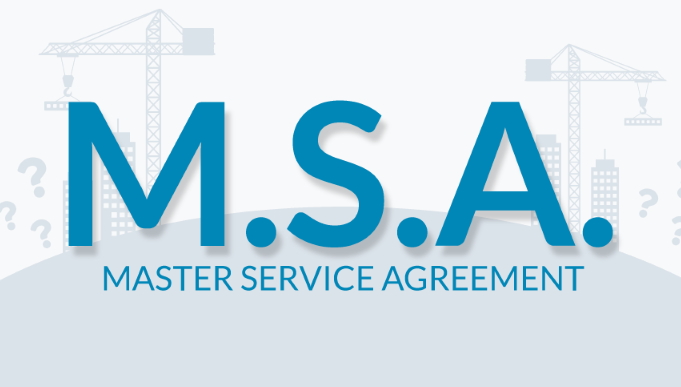 Management Services Agreements
Management Services Agreements (MSAs) provide healthcare providers with many benefits. They help make things run smoothly and give doctors more time to focus on treating patients. They also allow non-doctors to get involved in the growing healthcare market.
However, when doctors and contractors work together, there can be legal issues involving healthcare laws at the state and federal levels. These laws include rules against doctors referring patients to services they have a financial interest in and Texas' corporate practice of medicine doctrine.
Breaking these healthcare laws can lead to problems for medical professionals and practices, including expensive audits and investigations for fraud or license violations. So, it's crucial to follow these laws when making any management services agreement.
What Is a Management Services Agreement?
A Management Services Agreement, or Medical Services Agreement, is a legal contract between a healthcare company owned by doctors and a Management Services Organization (MSO). The MSO provides non-medical services to the doctor's group. The main goal of an MSA is to improve how the healthcare organization runs, financially performs, and overall succeeds by getting specialized help from the MSO.
Difference Between a Management Services Agreement and Management Services Organization
A Management Services Agreement is the actual contract, while the Management Services Organization is one of the parties bound by that contract. The other party is usually a doctor's practice.
How Does a Management Services Agreement Work?
A Management Services Agreement sets up an independent arrangement between a doctor's practice and a management company or MSO. The doctor's practice takes care of the medical side, and the MSO handles non-medical support. This arrangement lets non-doctors be part of the day-to-day work of a medical clinic without breaking Texas' rule against the Corporate Practice of Medicine. At the same time, the doctor's practice benefits from professional management services.
Typical services provided through a Management Services Agreement include:
Handling bills and collecting payments
Managing finances
Hiring and managing non-medical staff
Taking care of practice offices (like cleaning and maintenance)
Getting medical and office supplies
Managing branding and marketing (sometimes, the MSO owns the brand)
Providing IT services
Offering help with following regulations
Typical Duration of a Management Services Agreement
Most Management Services Agreements last for one to two years and renew automatically for one year at a time. However, the details can vary based on what the parties involved need and want.
Common parts of a healthcare industry MSA include:
How long the agreement lasts and how it can end
What services the MSO will provide
How the MSO gets paid
Keeping patient information and other data safe
Who owns any new ideas or brands
How disagreements between the parties will be resolved
Medical Management Services Agreements and Following the Rules
In the strict world of healthcare, following the rules is essential for any successful healthcare practice. This is especially true when it comes to contracts between providers and how they get paid. These contracts can lead to more oversight, investigations, and even legal trouble related to mistakes, fraud, or misuse of resources.
Anti-Kickback Statute: Some deals between doctors and MSOs might break the federal Anti-Kickback law, which makes it a crime to get paid for sending patients to services paid for by government healthcare programs. To avoid problems, agreements for medical management services must follow specific legal rules, such as having a written agreement, lasting at least a year, paying a fair price, and not promoting any business against the law.
Stark Law: Stark Law stops doctors from sending patients to certain services if they have a financial interest in those services. Breaking this law can lead to fines and losing the right to practice medicine. Any agreements about getting paid (like for management services) must follow the law, and doctors must meet the law's definitions of group practice.
Our firm, Dike Law Group, can help clients figure out, write, negotiate, and use medical contracts, including management services agreements, while following the rules. This often means looking carefully at the situation and making sure the agreements meet all the legal requirements.
Helping Healthcare Providers
Dike Law Group is known for its work in medical and healthcare law. We provide important advice for healthcare providers in areas such as:
Making medical contracts and deals (including management services agreements)
Writing employment agreements and rules for when doctors can't compete with each other
Following state and federal laws and rules, managing risks, and staying compliant
Setting up and combining medical practices
Making plans to follow Texas' rules about corporate medicine
Setting up and handling agreements for employees, managers, independent contractors, and professionals
Protecting against billing problems, getting money back, and dealing with rule violations.
Contact one of our attorneys at Dike Law Group and schedule a meeting so we can discuss at dorismeet.com.